Are you looking for an easy way how to bake a cake? Baking a cake can be an intimidating task if you don't know the basics.
Baking a cake at home is an easy, affordable, and delicious way to celebrate special occasions or just have fun in the kitchen. Store-bought cakes are expensive and lack the personalized touch that comes from making something from scratch.
Plus, nothing smells quite like fresh-baked goodies!
Cake baking may seem like a daunting task for beginners, but it doesn't have to be! With this guide, you'll be able to easily follow step-by-step instructions on how to prepare and bake your own cake with confidence.
Read on to learn all of the essentials of becoming a master baker!
How to Bake a Cake
Step 1: Prepare Baking Pans
Before you begin baking, make sure to prepare your baking pans. Grease the pans with butter or non-stick cooking spray and then lightly dust them with flour. This will help ensure that your cake won't stick to the pan when it's done baking.
Step 2: Allow Ingredients to Reach Room Temperature
It's important to allow your ingredients, such as butter and eggs, to reach room temperature before you begin baking. This will help ensure that the cake batter is evenly mixed and that it will bake properly.
Step 3: Preheat Oven
Preheat your oven to the temperature specified in your recipe. This step is essential for ensuring that your cake bakes evenly and rises properly.
Step 4: Cream Butter and Sugar
Using an electric mixer, cream together the butter and sugar until light and fluffy. This step helps to create a light, airy texture in your cake.
Step 5: Add Eggs
Add the eggs one at a time, beating well after each addition. This will help to ensure that the batter is evenly mixed.
Step 6: Mix in Dry Ingredients
Mix in the dry ingredients, such as flour and baking powder, until everything is just combined. Be careful not to overmix the batter, as this can cause your cake to become dense and heavy.
Step 7: Pour Batter into Pans
Once your batter is ready, pour it into the prepared pans. Make sure to evenly distribute the batter so that it bakes evenly.
Step 8: Bake
Place the pans in the preheated oven and bake according to the instructions in your recipe. Once your cake is done baking, let it cool in the pan for 10 minutes before transferring it to a wire rack to cool completely.
Step 9: Decorate
Once your cake is cooled, it's time to get creative! You can use frosting, sprinkles, and other decorations to make your cake look like it came from a bakery. Have fun with it and enjoy the results of your hard work!
Tips for When the Cake is Baking
• Check the cake periodically to make sure it's baking evenly. If one side is browning faster than the other, rotate the pan in the oven.
• If your cake starts to get too dark on top, cover it with a piece of aluminum foil to prevent it from burning.
• To test if your cake is done baking, insert a toothpick into the center of the cake.
• If the toothpick comes out clean, your cake is done baking.
• If there is still batter on the toothpick, bake the cake for a few more minutes and then check again.
• Let your cake cool completely before frosting or decorating it. This will help ensure that your decorations stay in place and that your cake doesn't crumble when you cut into it.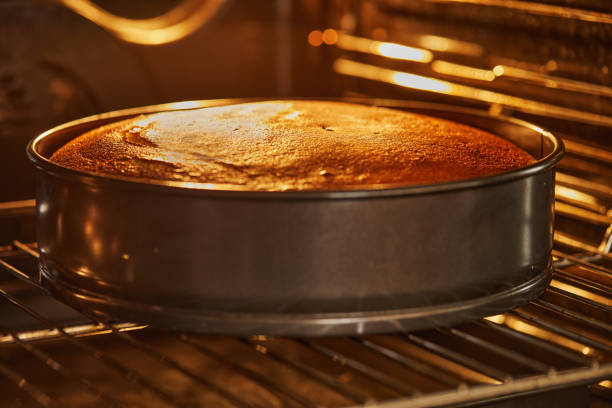 Conclusion
Baking a cake can be intimidating, but with the right steps and tips, you can create a delicious cake that looks like it came from a bakery. Start by preparing your baking pans and preheating your oven.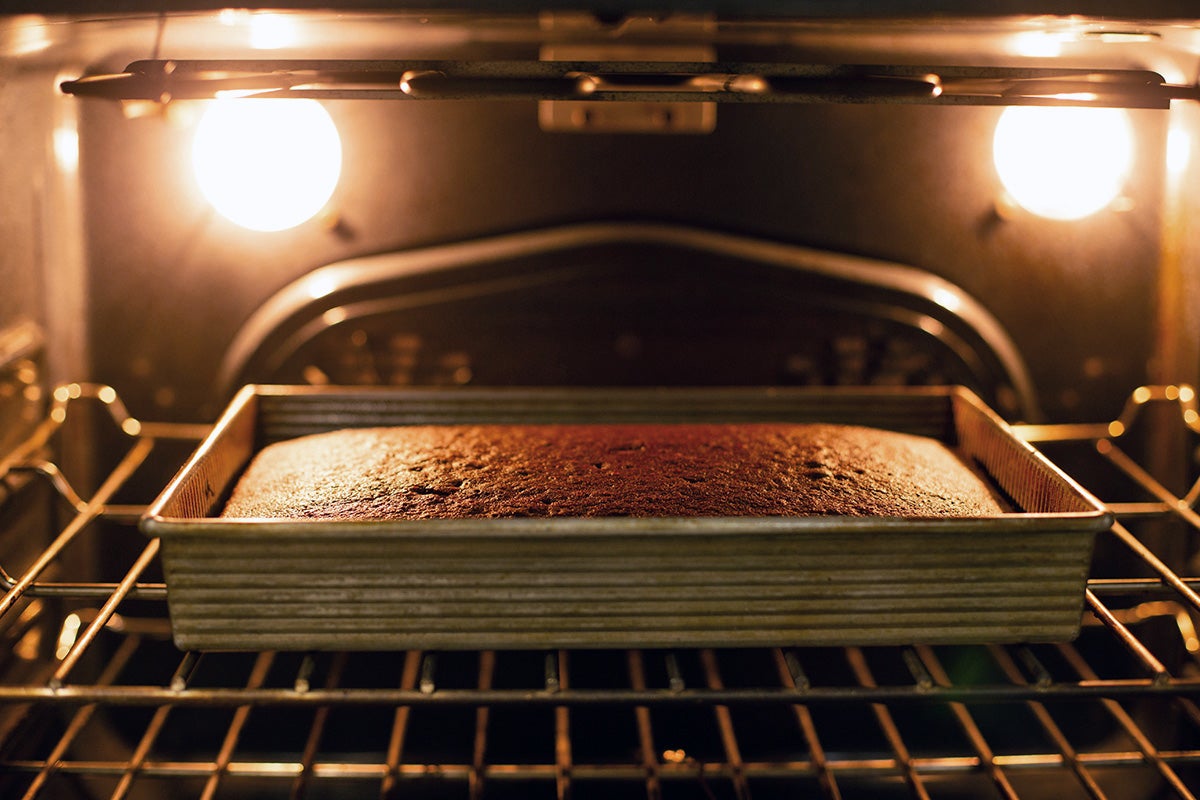 Then cream together the butter and sugar before adding in the eggs and dry ingredients. Pour the batter into the prepared pans and bake according to your recipe instructions.
Once your cake is done baking, let it cool before decorating and serving. With a little practice, you'll be baking cakes like a pro in no time!