Are you looking for a go-to recipe for the perfect homemade cookie? How to bake cookie dough? Whether it's for a special occasion or just because, baking cookies from scratch is a great way to satisfy your sweet tooth for something comforting.
The smell of freshly baked cookies is one of life's simple pleasures. However, there are some challenges that can come with baking cookie dough from scratch.
It can be challenging to know how long to bake the cookies or the right temperature and timing to get the desired level of doneness in each batch.
With a few simple tricks, you can learn how to bake perfect homemade cookie dough with ease! Here is an informative guide on how to master homemade cookie dough baking and make your favorite treat like a professional.
Introduction to Baking Cookie Dough
Before you start baking, it's important to understand the basics of cookie dough. Cookie dough is a mixture of flour, butter, sugar, and other ingredients that are combined to form a dough-like consistency.
Depending on the recipe, other ingredients such as eggs, baking powder, and vanilla extract may be added for flavor and texture.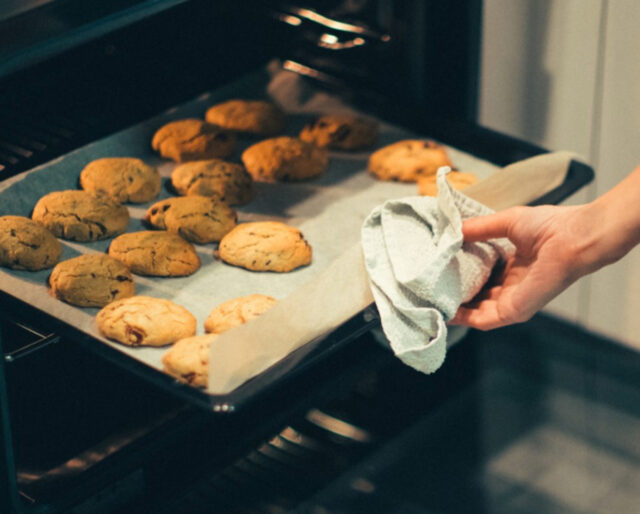 Prepping Your Cookie Dough
Before you can start baking, you need to prepare your cookie dough. Start by creaming together the butter and sugar until they are light and fluffy.
Then add in the eggs one at a time, mixing well after each addition. Finally, mix in the dry ingredients such as flour, baking powder, and salt until everything is combined.
How to Bake Cookie Dough
Once your cookie dough is ready, it's time to start baking! Preheat your oven to the temperature specified in the recipe. Then line a baking sheet with parchment paper or a silicone baking mat.
Using a spoon or cookie scoop, drop small balls of cookie dough onto the prepared baking sheet. Make sure to leave enough space between each ball of dough so that they don't spread too much while baking.
Bake the cookies for the amount of time specified in the recipe, or until they are golden brown and set. Once they're done baking, let them cool on the baking sheet for a few minutes before transferring them to a cooling rack.
Enjoy your freshly baked cookies!
Tips for Making Perfect Cookies
Once you've mastered the basics of baking cookie dough, here are a few tips to help you make perfect cookies every time:
• Use room temperature ingredients. This will ensure that your cookie dough is evenly mixed and will bake more evenly.
• Chill your cookie dough for at least 30 minutes before baking. This will help prevent the cookies from spreading too much while baking.
• Don 't overmix your cookie dough. Overmixing can cause the cookies to be tough and chewy.
• Use an oven thermometer to make sure your oven is at the right temperature.
• Rotate your baking sheet halfway through baking for even cooking.
• Let the cookies cool completely before eating or storing them.
Clean Up Tips After Baking
Once you've enjoyed your freshly baked cookies, it's time to clean up. Here are a few tips for cleaning up after baking:
• Wipe down the countertops and any other surfaces that may have been used while baking.
• Wash all of the baking tools and utensils used in the process.
• Clean the oven and baking sheets with warm soapy water.
• Store any leftover cookie dough in an airtight container in the refrigerator.
Conclusion
Baking cookie dough is a fun and easy way to make delicious treats. With the right ingredients, tools, and techniques, you can make perfect cookies every time.
Just remember to prep your ingredients, mix your cookie dough properly, bake at the right temperature, and clean up afterwards for best results.